The Antique Hadden Archive Page.

We hope you find this page of interest. It details the Antiques we have recently sold to clients with a brief description.
Elizabethan oak joint stool with fluted legs cica 1580.
(March 13, 2013)
---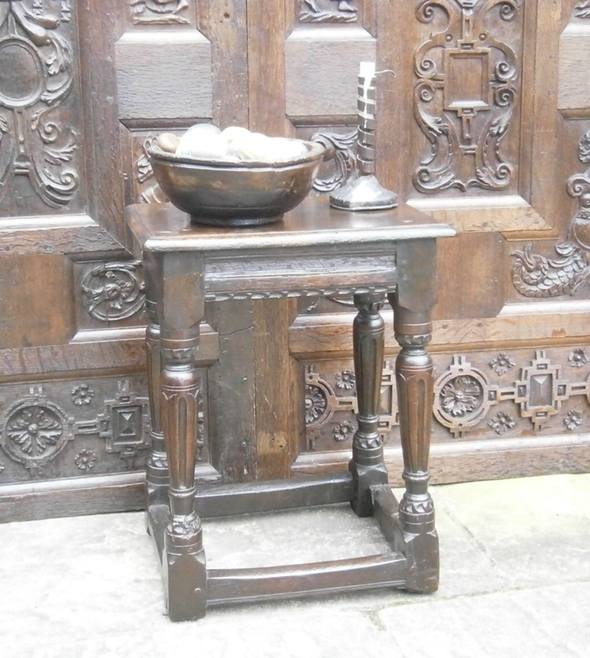 A rare Elizabethan joint stool circa 1580
A fine and rare stool with a double reeded edge top .
The central run moulding with zig zag and stamped domino style decoration and moulded lower edges with chip carving.
The legs have fine fluted carving united buy delicately run moulded stretchers.
The underneath of one stretcher stamped with the original owners monogram.