The Antique Hadden Archive Page.

We hope you find this page of interest. It details the Antiques we have recently sold to clients with a brief description.
17th century Rare Oak drop flap stool table
(March 06, 2013)
---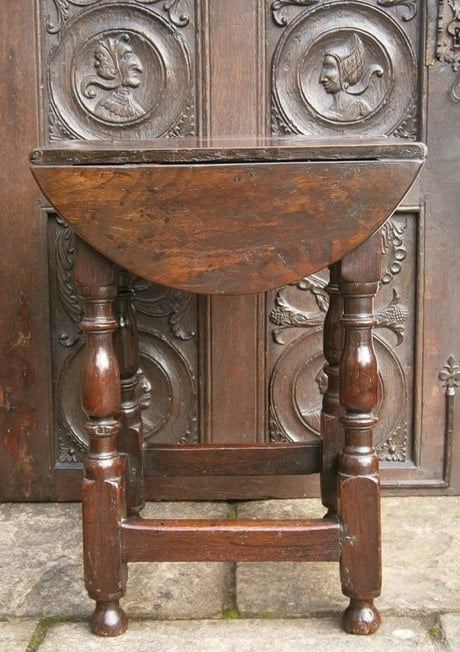 A Charles I Oak Drop-Flap Stool Circa 1640
This rare example of a mid 17th century oak stool table ,recently purchased from a private collection in kent.
The round oak top when raised held in place with lopers,that slide out from the frame,and neatly kept out of site by a box underneath.
The turned splayed legs united by a box stretcher.
Chinnery covers these stools on page 271 (Oak furniture the english tradition) figure 3:117.
This actual stool table was placed in Sotheby's The Oak And Country Sale held at Olympia London 27th September 2001 as lot No 221 with an estimate of £5000-£8000,but the gentleman could not bare to pass with it so he withdrew it at the last moment ,it has been in his collection for the past 18 yrs and now due to him moving abroad he has decided to sell it as he feels it should stay in the Uk.
A similar Example sold at bonhams for £9000.
21.5" high
18" deep
20" wide when open.
In good condition,a great find and an honour to trade