The Antique Hadden Archive Page.

We hope you find this page of interest. It details the Antiques we have recently sold to clients with a brief description.
16th century english oak romayne profile panel with cheeky nude man carving.
(January 09, 2013)
---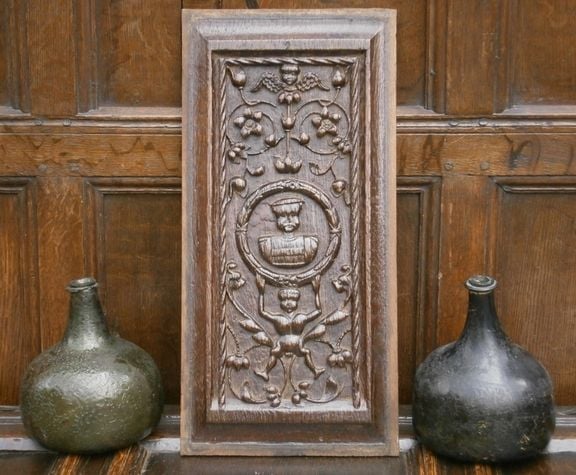 A wonderful and rare 16th century english oak romayne panel.
Cica 1540
Depicting a delightful nude man holding a romayne profile ,which is facing forward ,it is rare to find a forward facing profile as they are usually to the side,with trailing flowers and and a cupid head to the top.
The carving of this panel is such quality with the detail to the flower stems and the little nude man just brings a huge smile to ones face.
Originaly from a piece of furniture such as a coffer or cupboard
8.5" wide
17.5" high
In very good original condition with a fantastic patina