The Antique Hadden Archive Page.

We hope you find this page of interest. It details the Antiques we have recently sold to clients with a brief description.
Chunky Gothic Iron Pestle And Mortar
(October 26, 2012)
---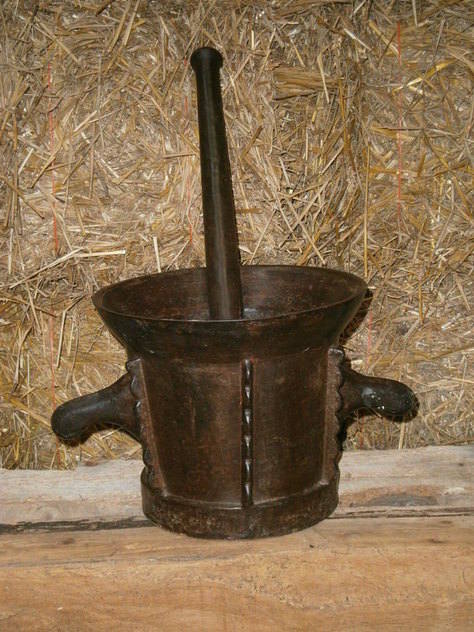 A magnificent and rare German Gothic Iron Mortar.
A rare large early 16th century gothic Pestle and mortar ,the sides with ridged buttresses and two handles
10" high.
Purchased from the contents of plumpton place and the collection of Mr Tom Perkins