The Antique Hadden Archive Page.

We hope you find this page of interest. It details the Antiques we have recently sold to clients with a brief description.
A 17th century carved oak bible box of small proportions
(October 19, 2012)
---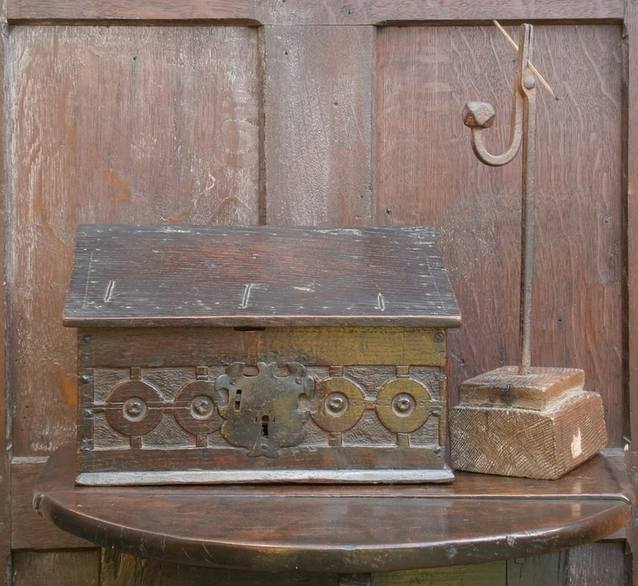 A Charming Mid 17th Century Carved Oak Slope Box Of Small Proportions
Of boarded construction,the boards just simply butted together and nailed.
The front and sides carved with a plain guilloche ,still showing the scribe marks through the center.
The board top has slpit at the bottom and is held firm with home made staples and shows nail holes where sometime in its life it would have had material nailed to it.
This to me all adds to the charm of this little box and its importance to the house where it came from.
The hinges and lock plate are both period additions, although replaced a long time ago.
There are signs to the top and back board where the original wire hinges would have been,there are also old nails to the back and one to the sides ,this is where there would have been a simple shelf running around the top of the inside.
Also with the box is a george II coin that was slipped inside the lock plate,i have taken this out and kept it with the box,not of much value ,i presume slotted in by a child,but i am a romantic fool and like the vision this puts in my mind of when it was put in..
11.5" WIDE
7.5" DEEP
5" HIGH to front
7"HIGH to back.
I can not express enough the smile this box puts on your face when you see it,regulars of this site will know i have a passion for boxes and its lovely to see a small one in as original condition as this.
Great deep red colour and patina and a surface that dreams are made of...