The Antique Hadden Archive Page.

We hope you find this page of interest. It details the Antiques we have recently sold to clients with a brief description.
Pair of medieval carved bat like beasts
(September 24, 2012)
---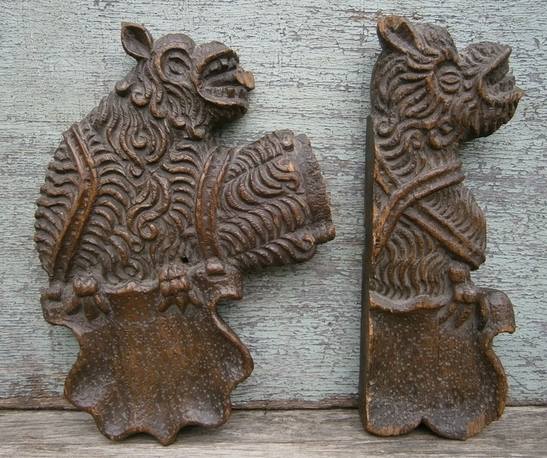 A good pair of late medieval english carved oak beasts
Depicting a bat like beast perched on a shield.
From fixed woodwork probably from a screen.
The large beast
6.5" wide
8.5" high
The smaller
3" wide
8.5" high
Good dry surface and colour with fine detail to the carving