The Antique Hadden Archive Page.

We hope you find this page of interest. It details the Antiques we have recently sold to clients with a brief description.
14th century norman gothic limestone corbel of a gryllus
(August 24, 2012)
---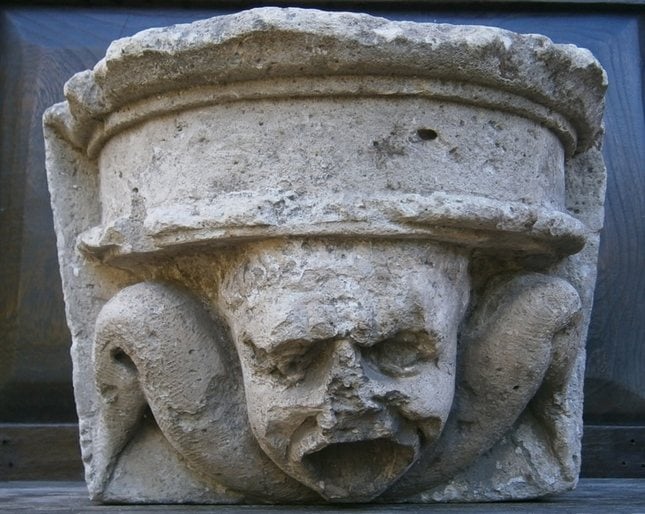 A great 14th century norman limestone capital depicting a gryllus.
Circa 1320.
Grylli are mythical humanoid creatures with no torsos or arms and legs sprouting directly from their oversized heads. They are amongst the most common monsters featured in medieval art, frequently appearing within the marginal drawings of manuscripts or as the supporters of misericords. The placement of the faces of grylli between their legs makes them obvious symbols of wanton sexual impulses and the sin of lust
14.5" wide
10" high
14" deep.
Overall in good condition with weathering to the face.